Axisweb Artist of the Month
"For September's Artist of the Month we've selected Claire de Lune, a ceramic artist and painter based in Margate"
Radio Times: What is Made in Great Britain? Meet the Makers
"Claire, Charlton, Katie and Jason tell us about their experiences on the show, their biggest challenges and what they learned about the history of their industries."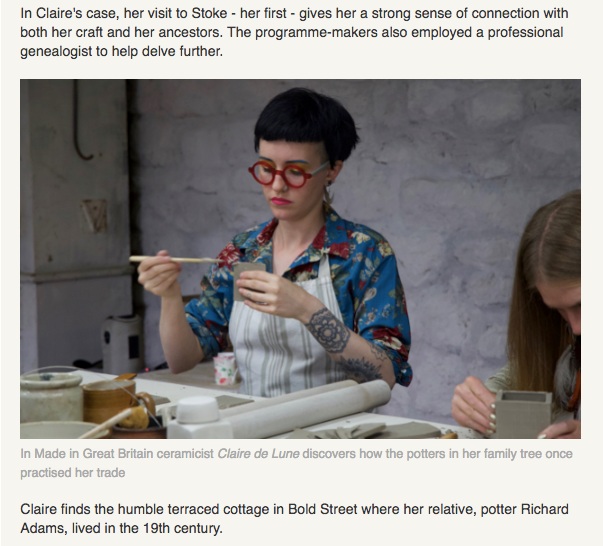 Who do you think you are? Magazine
An article written about my ceramic ancestry, discovered while filming Made in Great Britain for BBC two.
Channel 4: Kirstie's Celebrity Craft Masters Press Release
Check out the press release for the new Channel 4 show in which I got to be an 'Expert Crafter' and help my celebs battle it out!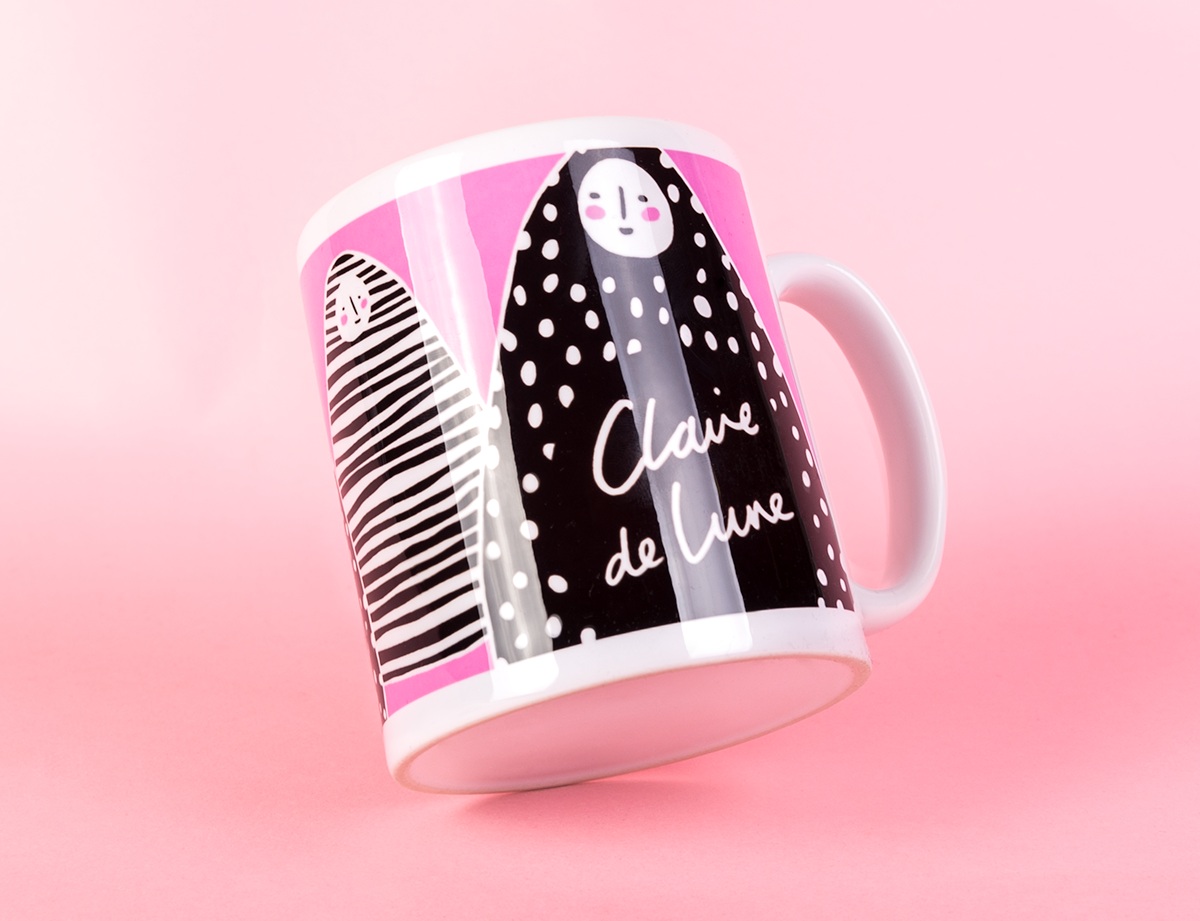 My Alma Mugs have been included in the '12 Days of (Period) Positivity: A Christmas Gifts for Good Guide"!
Ceramics Monthly: #howiamaco campaign
I was a featured artist in Ceramics Monthly under the #howiamaco campaign in August 2017, chosen by Amaco Brent
Amaco Brent: Insta Feature Q&A
"We're bringing a dash of playfulness to the blog this week with Claire de Lune's ceramic characters!"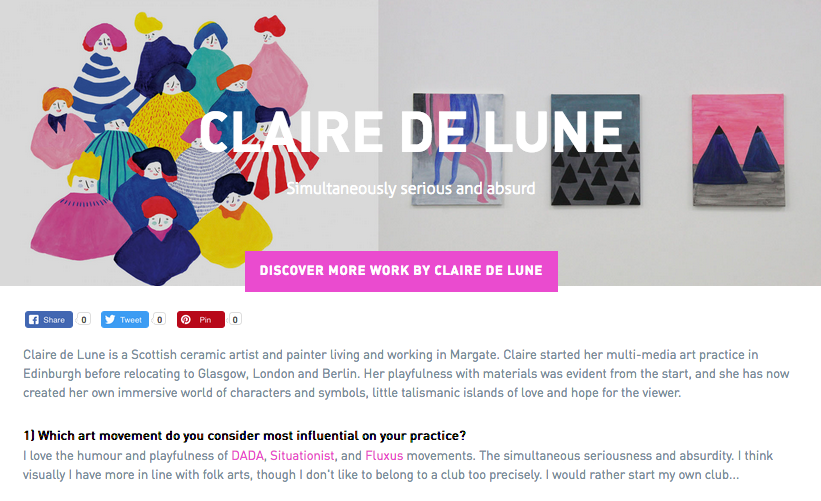 DegreeArt / MEET THE ARTIST:
Claire de Lune
an fun conversation about music, inspiration and my creative process with DegreeArt
BLOG: 7 of the Best Creative Products to Illustrate Your Life This Week
Claire de Lune on Axisweb #Five2Watch
article from Axisweb featuring ceramic artists to watch
Revolutions at Viking Gallery
promotional video funded by Viking Gallery and created by Harry Clegg
Claire de Lune, Heidi Plant and Rosie Emerson feature interview by CT9
a lovely interview in CT9 about our recent exhibition REVOLUTIONS and why women are awesome
Claire de Lune on Axisweb Playlist
article from Axisweb featuring artist film